Welcome to River House Co-op
Welcome home.  Tucked away on a gated drive, River House is situated alongside the Detroit River, with stunning views of the waterfront, the neighboring marina, and the Detroit skyline.  As a member of River House you are more than just a tenant, you are member of the co-op, with unique entitlements and responsibilities.
River House News Links
https://view.illustratus.com/viewer.cfm?ng=40668FF8-B9B5-D687-C7A7-E2730D95668B&s3$hm69hd=ImoyLV76YImbJJvlL3J2YFkPGQ7ARVj9ghs53YCsJM2%2Fs8vJGryRcy6d%2FEnXhJYoaLWL4EW2HfuxVrvUiLJJMKZX%2BWtWOra3FgcfNix0kk%2FCSP0%2FlzgTAnvVvxLhpv6GjmjejxOeZUPuC0BzdWX3L%2BXAAcztXZsyIkaWvxE3u7tZuQHzDMLWGb1X9cFxJjGGQso2Ru5gBpMJZrVVy%2FTKVnyjZvWtJr21hFVZEqHDv1tIogq0unS0hFmTNMmK253uHvso04%2BZmtyWzwDtSAh0HcZVVHMN3UMOc%2BYL1IBJvY88Gfc7UfNLdLuGtqAvSuiV3wTfAfCch%2BTgNjtWWgGrvw%3D%3D
https://view.illustratus.com/viewer.cfm?ng=4B5BDA09-9C9C-9AB7-E447-C420A7CBD1B9&s3$hz00k0=cw2DTKGadrJb0QTCHZjZkTM%2FW8N%2B2B5cycYyFtuDiyOLoBQX26Ge1c7v%2FOtWVp%2BD9S415weMpcdAsbzUhXAMwmvIzblHB81QHpqyj%2ByVmMiyFTkiccrNgylGi4bTbSuiYBXtawTRVdwUtDMiPJmOL5wEiSBoBmcCmUUSnR7kqJg9Gt1FoFN%2FsgYl3iQyxOXmZj2RI51eGjxJRVC5CVg7lHOYHSTYZWgjfCbEAXrk9TOz8fKJ6SIZBXT1IwT4wfuyLhFJ9eUvo3sADJGQF1lamTVLLsBTisQMDXkovTDQ%2BgXMStaoCs0IeRM4JrGpU8XsJGVeLrOka06FEbTSh8rHSA%3D%3D
Exclusive waterfront living
Detroit, rediscovered. Have you ever watched the sun rise over the slow churn of the river, or seen the morning light shimmer across the skyline? That's the Detroit our members wake up to every day.
And don't forget the night life- you are minutes away from sporting events, art and entertainment at the downtown venues and museum, and of course Detroit's amazing local cuisine.
You're a member, not a tenant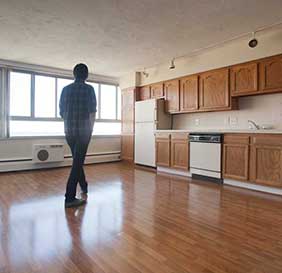 Own the view. At River House you are more than a tenant, you are an owner. When you look out the window that is your view, your slice of the city, right at your fingertips.
With a variety of unit floorplans including custom combined unit options, there's a good fit for everyone. Think of your unit as a blank canvas, waiting for you to make your mark.
Comfortable peace of mind
Experience the dream. Pinch yourself all you want— the pool, heated parking, and fitness room will still be here. At River House we enjoy our creature comforts, and we think you will too.
Help is never far away- our 24-hour emergency maintenance staff is a on call to give you the help you need, and the peace of mind you deserve within our gated community.